CRTC: Canadian TV back in the pink
The CRTC, in its latest industry survey, reports happy days are here again for Canadian broadcasters after ad revenue fell off a cliff during the recession.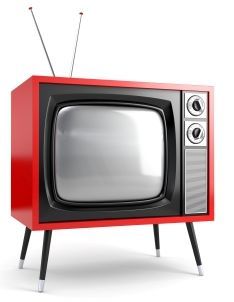 With the bill for their recent Hollywood shopping expeditions coming due, restored profitability for Canadian conventional TV networks in 2010 after a deep economic slump spells welcome relief.
But returned fortune for private broadcasters came at the expense of jobs, the CRTC reported Thursday.
The TV watchdog in its latest industry snapshot revealed private, free, over-the-air broadcasters last year swung to pre-tax profits of $11.5 million, compared to a pre-tax loss of $116.6 million in 2009, in the wake of a deep TV ad slump.
A return to profitability came with overall revenues of $2.15 billion for private conventional broadcasters for the year to Aug. 31, 2010, up 9% from $1.97 billion in 2009.
Conventional broadcasters are benefiting from a return of national advertisers into the market after they pulled back on spending during the recession.
Around $1.6 billion of that overall revenue came from national advertising, with another $350 million coming from local advertising, $117.9 million coming from "other sources," and another $66 million secured from cable and satellite TV subscriber bills via the local programming improvement fund.
Canadian pay and specialty broadcasters, on the other hand, continued to mint money in 2010, explaining the rush by telecom players like Rogers Communications, BCE and Shaw Communications into that arena.
The CRTC reported domestic pay and specialty services recorded 2010 revenues up by 11.1% to $3.46 billion, against year-earlier revenues at $3.11 billion.
Cable subscriptions, at $1.58 billion in 2010, represented the bulk of that 2010 revenue line for pay and specialty broadcasters, with another $1.09 billion pulled in from national advertising.
And pre-tax profits for niche channels continue to grow, from $728.6 million in 2009 to $877.3 million in 2010, representing an impressive pre-tax margin of 25.4%.
Expenses for both domestic conventional and pay and specialty broadcasters continue to grow, the CRTC reported.
To offset higher programming costs, conventional broadcasters cut their workforce by 6.3% in 2010, the CRTC said, while employment for pay and specialty channels remained static.
From Playback Daily