The Score secures Copa America
The sports network signed a deal securing digital and broadcast rights for the tournament.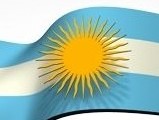 The Score has announced it has secured digital and broadcast rights for Latin American soccer tournament Copa America.
Its coverage of Copa America begins with a 12 day preview, examining each of the teams with in-depth coach and player analysis in 12 Countries in 12 Days.
The tournament itself begins on July 1 and features 15 live games, concluding July 24. Copa America will be promoted on The Score's TV and digital properties as well as during The Score's official sports updates on Global News, according to the network.
Digital and TV sponsorship opportunities are available.