CRTC: Has the CBC strayed from its pubcaster mandate?
Do Canadians want CBC or CBC-lite? The CRTC wants to know as it launches an online consultation ahead of upcoming radio and TV licence renewal hearings.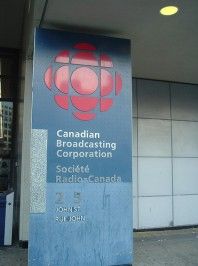 The pressure is already building on the CBC to justify itself as the CRTC today launched an online consultation of the public broadcaster ahead of its upcoming licence renewal hearings.
The CBC's relevance with Canadians, and whether it should distinguish itself from its private sector rivals, are the focus of the CRTC's online probe before hearings on renewing the network's radio and TV licences start on Sept. 12.
The regulator is also asking Canadians how the CBC can best deliver content nationwide, if the CBC's programming meets "all of its objectives" and if the CBC's news output is "reliable and authoritative."
The licence renewal hearings follow the CBC's controversial programming strategy of recent years – some have called it dumbing down  – in which traditional fare has been replaced with a range of feel-good programming to successfully boost ratings. The network is now ranked #2 nationally for total viewers in prime time.
The range of questions indicates that the CRTC is looking to find out if Canadians think that in going more mainstream, the CBC has strayed from its original public broadcasting mandate.
The online consultation ends July 18 and can be accessed here.
From Playback Daily