iPhone owners download five times more apps than BlackBerry users: study
A study from Ipsos Reid on smartphone and tablet usage shows high engagement among device owners, with low overall penetration in Canada.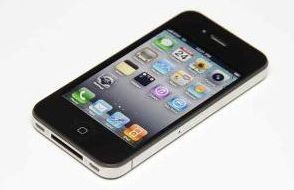 With all the talk about smartphones, tablets and e-readers you would think that every Canadian is toting around at least two state of the art devices, right?
Wrong, according to the latest study from Ipsos Reid, which says 23% of Canadians own a true smartphone (this excludes web-enabled phones) and 3% own a tablet.
But Canadians who own a smartphone or tablet are using them, according to the Mobil-ology Study of Smartphone, Tablet and eReader Users in Canada, which says three in four mobile device users have downloaded at least one app.
"In absolute terms, usage across Canada is still relatively small, but for marketers, there are great opportunities to create engaged consumers by creating engaging apps," said Mary Beth Barbour, senior VP of Ipsos Reid, in a release. "When we consider that 71% of the 23% of smartphone users have downloaded an app, that equates to 16% of the online adult population in Canada and for tablets it translates to 2%."
According to the study, app use is highest among iPhone users, with 96% having downloaded at least one onto their device. Only 59% of BlackBerry users have downloaded at least one app. Use of apps on Android falls somewhere between, with 66% of users downloading and using apps on the platform.
iPhone users are also downloading five times more apps than users with BlackBerry users (34 apps versus six apps), but the study says this gap is expected to narrow as the RIM-produced device moves to a more sophisticated operating system.
The most popular app in Canada comes from the Weather Network, with 40% of smartphone users and 35% of tablet owners downloading the app. Angry Birds gets a shout-out as the most popular gaming app, with 14% of smartphone and 19% of tablet users downloading it.
Findings in Ipsos Reid's Mobil-ology Study of Smartphone, Tablet and eReader Users in Canada was based on two surveys, one conducted in December 2010 and one in February 2011, of a total of 52,000 Canadian adults.