Shaw Communications posts sharp revenue rise in Q3
A first-time contribution from Shaw Media, coupled with cost-cutting, helped Shaw Communications post higher earnings and revenue for the third quarter.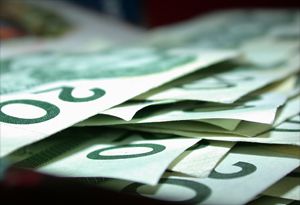 Cost-cutting and cable and satellite TV rate increases helped Shaw Communications on Wednesday post sharply higher third quarter earnings and overall revenue, including a first-time contribution from the Shaw Media broadcast division.
Calgary-based Shaw Communications saw its profit line grow 28% to $203 million, and total revenue climb 36% to $1.28 billion during the three months to May 31.
The improved bottom line was helped by an estimated $50 million in annual cost savings Shaw Communications secured via a recent restructuring that included the loss of 550 jobs.
And a recovering TV ad market for its recently acquired Shaw Media conventional and specialty channel business also fed the company's profit line.
Improved TV ad revenue was helped by strength in the auto and "entertainment equipment" ad categories, as well as big advertising buys ahead of the recent federal election.
Shaw Communications in its results pointed to "strong advertiser demand as a result of the general improvement in the advertising market and solid audience levels across Global and Shaw media's specialty channels."
During the latest quarter, Shaw Media also launched "Shaw360," which enables advertisers to book ads across platforms in a single package, including linear TV, online streaming, mobile apps and video-on-demand.
At the same time, Shaw still faces key competition in western Canada from bundled offerings from Telus Corp.
The Telus threat was underlined by Shaw Communications' third quarter subscriber growth, which included 13,577 fewer basic cable customers, and fewer sign-ups for digital TV, internet, digital phone and satellite TV subscriptions, compared to 2010 levels.
From Playback Daily