Oprah Winfrey to take on CEO and CCO roles at OWN
Harpo Studios presidents Erik Logan and Sheri Salata become presidents at OWN.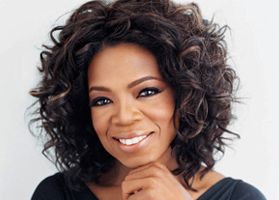 Oprah Winfrey is taking on a larger role at her namesake network, moving into the chief executive officer and chief creative officer positions this fall.
Oprah Winfrey Network (OWN) has also appointed Erik Logan and Sheri Salata, currently presidents of Winfrey's Harpo Studios, as presidents, effective immediately.
Lisa Erspamer, OWN's most recent chief creative officer, is staying with the Discovery Communications/Harpo joint venture as executive VP for production and development.
Winfrey, currently chairman of the network, takes the reins at OWN as CEO following the exit of previous CEO Christina Norman, and the arrival of Discovery Communications COO Peter Liguori as interim CEO.
"I am ready to dedicate my full creative energy and focus as the full time CEO of OWN," said Winfrey. "By aligning the mission, talent and leadership of Erik, Sheri, the OWN team, the Harpo team, along with expertise of David Zaslav, Peter and all of Discovery behind us, we can unleash the full potential of the network."
Logan came to Harpo in 2008 as exec VP after serving as exec VP of programming and broadcast operations at XM Satellite Radio. Salata came to Harpo Studios in 1995 as a promotions producer and more than 15 years worked in myriad capacities for the company, serving as exec producer for The Oprah Winfrey Show from 1996 to its 2011 finale.
From Realscreen