FM radio alive, CRTC reports
Stations on the FM dial reported higher local and national ad revenue in 2010, while AM stations saw little change.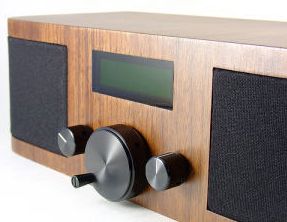 Canada's AM and FM radio stations generated $1.21 billion in revenue for the broadcast year which ended August 31, 2010, according to a report from the CRTC released yesterday.
This represents an increase of 2.9%, to $1.55 billion over 2009, according to the CRTC which released results for the country overall as well as for individual markets.
The year saw the introduction of 17 new channels on the FM dial, bringing the total number to 513. FM stations brought in a combined $1.24 billion in revenue, up from $1.2 billion in 2009.
According to the report, revenues at English-language FM radio stations grew to $986.6 million, or by 2.9% for the year. French-language FM stations saw revenues grow 5.8%, to $239.9 million for the 2010 broadcast year. Ethnic FM stations boosted revenues by 10.2%, to $17.9 million.
The trend of AM stations dropping off the dial continued in 2010, with nine fewer stations reported than 2009, according to the CRTC. The total number of AM stations has been dropping since 2006, when there were 177 on the dial – there were 141 in 2010.
Despite the decrease in AM stations, total revenues on the dial remained largely unchanged for the year, coming in at $307.3 million, an increase of 0.4% from the previous year.
Revenues for English-language AM stations stayed steady for the year at $272 million. French-language AM stations declined by 3.6% to $11.2 million. Ethnic AM stations increased revenues for the year by 5.7%, to $24 million, according to the report.