Next Media Stars: Jennifer Sawula
The MediaVest strategy supervisor talks about standing out from the airport advertising pack.
Every year, strategy magazine reaches out to the media community to round up the best and brightest young media minds for its Next Media Stars feature. This week, Jennifer Sawula talks about her work with Capital One.
Claim to fame
Airports are a media-rich environment rife with opportunities to innovate – just ask MediaVest strategy supervisor Jennifer Sawula. A window wrap at the Calgary International Airport's skywalk using Contra Vision (a material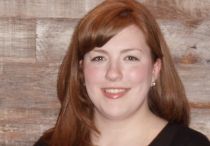 featuring a design that is not visible from the other side) and a luxury gate-side lounge at Pearson International are just a few examples of media executions she and her team facilitated to promote Capital One's Aspire card.
The campaign launched last July in Toronto, Calgary and Vancouver promoting the brand's travel rewards card, marking the first time it had ever advertised in an airport. At Pearson, Sawula and her team executed the luxury lounge near gate 122 in the Rapid Air pier, a premium but free experience for travellers to let them realize their aspirations of luxury, much like the card does through its travel reward incentive.
"The travel experience is kind of a necessary evil, and customers feel overcharged for all the amenities and they feel underserved," says Sawula. "There isn't that luxury that people used to feel when they travelled, so we wanted to create that and make it available to everyone at the airport."
The lounge, which is now consistently running at capacity, also allowed Capital One to differentiate itself from competitors, who had dotted the airport with application kiosks. The lounge was complemented by the credit card brand's own kiosks, as well as backlit spectaculars (also in Vancouver), a hanging banner that dominated the check-in
area, and a Contra Vision wall mural on Terminal One's massive window. The only other brand to have done that previously was Air Canada for the Vancouver Olympics. Door and floor decals, as well as a double-sided hanging banner, were used at Calgary International.
In February, Sawula and her team decided it was time to up the ante and approached the airport about developing more innovative media placements to help Capital One stand out even further.
At Pearson this included column dominations in the international and transborder arrival area (reaching 100% of all international arriving passengers). In Calgary, they executed a Contra Vision mural on the airport's Skywalk, as well as a vinyl wallscape in the WestJet area after the Skywalk, which had also never been done before.  At Vancouver International Airport, the new executions included a vinyl wall wrap at the check-in and one that was bookended by two backlit spectaculars along a moving walkway. It too was a first.
Sawula's story
Sawula, 27, originally from Whitby, ON., graduated in 2006 from the DeGroote School of Business at McMaster University with an honours bachelor of commerce in international business. After school, she worked for Disney Cruise Lines in merchandise. In June 2007, she landed at Oshawa-based OnStar as a marketing analyst. After a year she moved to Starcom, shifting over to MediaVest in 2008.
What should one keep in mind when executing media placements in an airport?
"I think it's standing out from your competitor, so being really big because it's such a large space, but then also being strategically placed. So, knowing where there's going to be some dwell time, or depending on the messaging, having that fit with the location."
From strategy online