TIFF adds 18 sponsors
The festival brings its total number of sponsors to 68, with 50 returning this year including Bell, RBC and BlackBerry.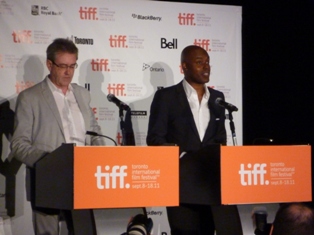 The Toronto International Film Festival has announced its lineup of sponsors for 2011, reporting 50 returning sponsors and 18 new brands on board.
New to the festival this year is L'Oreal Paris, which signed on as the official beauty partner of the movie fest. Back after a two-year hiatus is Air Canada, which signed on as the official airline of the festival, Franca Miraglia, director of sponsorship for TIFF tells MiC.
Connecting TIFF to families outside the Toronto downtown core is the aim of new sponsor GO Transit who has signed on with the TIFF Kids screening program, says Miraglia.
"It's a great way to reach out to families in the 905 area that may not have thought the festival had something for them," she says.
Sponsoring the red carpet at the TIFF Bell Lightbox at Roy Thompson Hall is new sponsor The Bay.
"If there was a theme or trend with the sponsors this year it would be they all want to make sure they are fully exploring the physical activation opportunities of the festival, as well as the social media opportunities," says Miraglia.
Also signing on as new sponsors for TIFF this year are Bank of America Merrill Lynch, Bravo!, EnerCare Inc., eTalk, Haagen-Dazs, Hugo Boss, International Film Festival of Panama, McCafe (McDonald's), Purolator, Scotia Capital, Shangri-La Hotel Toronto, Toronto Convention and Visitors Association, Uptick Apparel and Wolf Blass Wines.
Announced yesterday at the TIFF press conference, Bell is returning as the lead sponsor for the festival, with RBC and BlackBerry staying on as major sponsors.
The Toronto International Film Festival kicks off Sept. 8 with the world gala premiere of the U2 documentary From the Sky Down, directed by Davis Guggenheim, and runs until Sept. 18.
Photo: TIFF director and CEO Piers Handling (left), TIFF co-director Cameron Bailey (right)
Photo by Playback editor Katie Bailey