Internet advertising surpasses daily newspapers: IAB Canada
Canadian online advertising surpassed $2 billion in 2010, according to the report.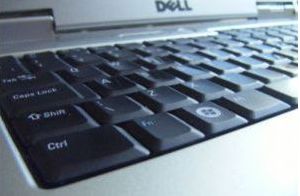 Canadian online advertising revenue jumped over that of daily newspapers in 2010 to place it in the number two spot behind television, according to the Canadian Online Advertising Report from IAB Canada, conducted with Ernst & Young.
Online advertising revenue exceeded expectations for the year, bringing in $2.23 billion, a 23% jump over 2009, a move which IAB Canada president Paula Gignac called a "watershed moment" for the industry in a release.
Search advertising, display and classifieds led the pack, representing, respectively, 41%, 31% and 26% of ad revenues online (98% total). All three categories have shown consistent growth since 2006.
And though it still represents a small piece of the ad revenue pie, about 2%, online video advertising grew by 85%, from $20 million in 2009 to $37 million in 2010. Demand for online video ad inventory will continue to exceed supply, the report warned, and urged publishers to expand this type of content.
Within product/service categories, automotive (12%), packaged goods (11%) and financial (11%) brought in the most ad dollars online. While entertainment (4%) and pharma (3%) brought in the least.
Online media spend made up 15.9% of all advertising in Canada during 2010, compared to 15.4% in the US and 28.7% in the UK.
Looking forward, Canadian online revenues are forecast to grow by 16% by the end of 2011 to $2.586 billion.
The report, viewable on IAB Canada's website, was conducted by surveying all major online publishers and ad networks in Canada.