Lost Girl finds its way back to Showcase
The Canadian sci-fi show, alongside Warehouse 13, Covert Affairs and Royal Pains, make up the new programming on the channel's fall schedule.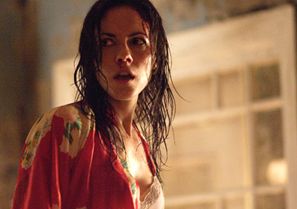 Lost Girl is heading back to Shaw Media's Showcase this fall, with a 22-ep order.
The original drama series about the life of a succubus in the underworld of Fae, is entering its second season, slated to premiere on Sept. 4 at 9 p.m.
The Ontario-shot supernatural series Warehouse 13 also makes its third season debut on Sept. 1 at 10 p.m. The show is about a caretaker of the top-secret warehouse that houses strange and mysterious artifacts and objects collected by the US government.
Spy adventure Covert Affairs returns for its second season (Sept. 4, 10 p.m.), as does Burn Notice for its third season (Aug. 30, 10 p.m.). Meanwhile, New York City heroics are coming to an end in Rescue Me, which has its final season kick-off on Sept. 11 at 11 p.m.
New to the Showcase schedule this fall is USA Network's Royal Pains, which revolves around a disgraced MD. Running in its second season, Royal Pains premieres Aug. 31 at 10 p.m.
The channel also has a blockbuster lineup for its Showcase Saturday Night Movie block, including cable premieres of The Hangover, Sherlock Holmes, Star Trek, Iron Man, Indiana Jones And The Kingdom Of The Crystal Skull, GI: Joe Rise Of The Cobra, Clash Of The Titans and 2012.
From Playback Daily