Corus OWNs a Million Dollar Neighbourhood
The show, set in Aldergrove, BC, is the second Canadian offering to air on OWN Canada.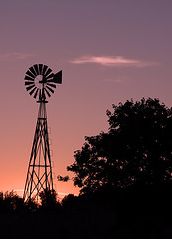 Production on docu-reality series Million Dollar Neighbourhood is set to kick off next week, as the second original Canadian show to air on OWN Canada prepares for its January 2012 premiere.
The 10 x 60-minute series is set in Aldergrove, BC, where a neighbourhood is charged with increasing its collective net worth by $1 million in 10 weeks. One hundred families will work together to up their average net worth by $1,000 each week.
"We're trying to find something that will be relevant six months down the road," explains Vibika Bianchi, Corus VP of original programming for lifestyle, reality and factual entertainment.
"Million Dollar Neighbourhood has such a strong connection to the overall message of the network. It explores the power of community and that's a theme that I believe is strong in the mind of our US partners, and felt like a lasting fit."
Budget for Canadian productions has been limited thus far, Bianchi says, but the "goal is to have as many as we can possibly afford."
However, Corus will announce around four new Canadian series for OWN this year, with the hope of increasing that to 50% in the next year.
Million Dollar Neighbourhood's efficient production and development schedule, and cross-border appeal, made starting with reality programming the right choice, Bianchi says.
Right now, she says that her team is looking at shows revolving around broad topics of health, weight loss and weight management, family and community, consumer advice and "if something food-related comes along that feels right, that would also be a good fit."
OWN Canada will be making more announcements in the next month, but in the meantime, Bianchi is looking for ideas and characters which reflect the brand's values of living your best life.
From Playback Daily
Photo: Aldergrove, BC / Bruce Foster, Flickr Creative Commons