New digital sales VP at BBC Worldwide Canada
Reeshma Esmail is heading up digital ad sales for BBC.com and Lonelyplanet.com.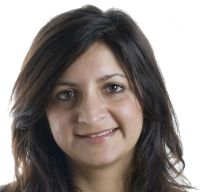 BBC Worldwide Canada has announced Reeshma Esmail as its new VP of digital ad sales. Esmail most recently worked as manager of digital ad sales and replaces Usha Samuel in the new role.
Esmail, who in the last 10 years has worked with Adconion, Olive Media and Suite 66, in addition to the BBC, will be tasked with establishing new advertiser and ad agency relationships, according to a company release.
She will report to Mark Gall, EVP of BBC North America ad sales, in the new role, which is effective immediately.