Notes from the Mediascape: The evolution of 2D barcodes
SnapTag, a US-born alternative to traditional QR codes, can be used by non-smartphone users.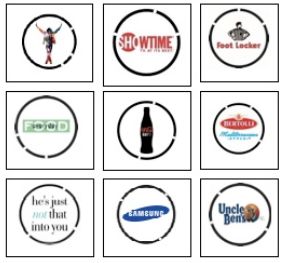 US-based SpyderLynk's SnapTag is an application that mimics the make-up of a QR-code, but without the image of the traditional 2D barcode. The app was designed with both the consumer and brand in mind, Nicole Skogg, CEO, SpyderLynk tells MiC.
Consumers who do not own a smartphone are able to use the application, as long as they possess a phone that has a camera function built in. SnapTag was developed for non-smartphone users who also want to get in on a brand's marketing material, says Skogg.
The user can take a photograph of a brand's logo encircled by a SnapTag ring with their camera phone and text or e-mail the image to the number presented below the icon in order to receive a range of material, including discounts and information.
"We had the marketer in mind as they are able to leverage the brand logo in the platform," says Skogg. "It's no longer a dead space for them, as we recognize the logo inside the SnapTag code ring."
During the 2010 NFL season, Bud Light implemented the technology into its campaign called the "Bud Light PlayBook." The beer brand placed SnapTags on its product packaging and every snap or scan of the icon led the consumer to download videos and recipes for tailgating drinks.
"Bud Light was able to segment their consumers based on those who were interested in the video plays or the recipes," she says. "They learnt that males age 21 to 30 were more engaged in the recipes as that drove some of the highest response rates."
Last week, SpyderLynk launched Social SnapTag in an effort to drive a brand's following on social networking sites by providing incentives, in the form of coupons, to like their pages.
Glamour magazine in the US has partnered with the company and has placed SnapTags on pages featuring brands and celebrities. Readers can snap a picture of the icon and send or they can download the "Scan with Friends & Fans" app on Android or iPhone and connect through Facebook and Twitter. By following or liking a brand page, the users are given coupon codes and are encouraged to share the promotion with friends and family.