Bell Media sets date for CTV Two launch
The former A channels become CTV Two for fall 2011, with the launch-anchoring reality show The X Factor on Sept. 22.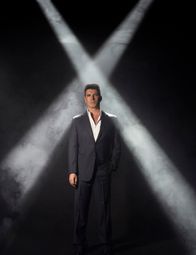 On Aug. 29 Bell Media will flip the switch on the rebrand of its A network to CTV Two.
The early-morning 6 a.m. switch-over will make CTV Two available to nearly 90% of English TV viewers nationwide after extending and adding transmitters in southern Ontario.
The rebranded network will also broadcast in HD from Aug. 31.
As with the As, CTV Two will be dominated in prime time by US series like The X Factor from Sept. 22, Two and a Half Men, Criminal Minds, CSI: Miami and The Vampire Diaries.
On the Canadian content front, CTV Two will bring the newsrooms at affiliates in Vancouver/Victoria, Toronto/Barrie and London and Windsor fully under the CTV News brand.
While retaining editorial independence, the former A News broadcasts will feature the CTV brand in their on-air graphics during newscasts, and new sets will be introduced.
And the local morning shows on CTV Two Ottawa and CTV Two Atlantic will be renamed CTV Morning Live to be consistent with the name of new morning shows to be unveiled in CTV's western Canadian markets this fall.
From Playback Daily