Consumers shop around most for clothes: study
Kubas Primedia tells MiC how brands can cut through the clutter when consumers are shopping.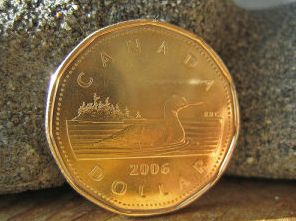 According to a report published by Toronto-based Kubas Primedia, consumers are more likely to shop around for clothing and personal care items – with an average of four store visits – than furniture, sporting goods, major appliances, prescription drugs or any of the other product categories examined.
The 2011 Major Market Retail Report (MMRR) examines retailer performance in Canada, and results from 1,520 consumer surveys were used to compile a mini-analysis on shopping behaviour. The report shows the average number of consumer store visits in each of the 33 product categories.
Consumers were found to spend more time shopping for women's wear, footwear and personal care items (visiting three to four stores on average), then for furniture and appliances (two to three). Prescription drugs sits at the bottom of the list, with an average of 1.4 store visits.
The report suggests the reason consumers put more effort into shopping for clothing is a result of market congestion with a large number of brands and stores to choose from, so in-store efforts should be catered to sell to indecisive consumers.
"Retailers should have an adequate number of qualified sales staff to help shoppers find what might be appropriate for them and to get them over the purchase decision point," Ed Strapagiel, executive VP, Kubas Primedia tells MiC.
"They should organize and sign the merchandise really well to make it easy to find the right size, colour, or whatever." He adds. "They should have a compelling in-store environment and attractive displays to keep shoppers in the store – the longer they linger, the better the chance of making a sale."
The study also proposes that retailers in product categories with a high level of shopping should focus on promoting to convert existing traffic, rather than to gain new traffic.
"In women's wear for example, walk-out rates can be 90%+," he explains. "The retailer can use external advertising and promotion to get more people in the door, but that investment can be horribly inefficient if 90% of the additional traffic walks out empty-handed."
"The suggestion therefore is to first focus on converting existing traffic by making internal investments to improve point of sale performance," he says. "Once you get good at that, the second part is to figure out which shoppers convert best and why, and then use highly targeted external ad and promo to get more of them."
For retailers in the least shopped product categories, such as prescriptions drugs and communications electronics, the report states that a consumer will remain loyal because of the accounts they hold with pharmacies or long-term contracts with phone networks. It advises implementing an innovative strategy that will work to pry consumers from existing competitors.
Additionally, the report published the Market Share Potential (MSP) of the top three retailers in each category, indicating the level of competition in each. Canadian Tire, Home Depot and Rona were found to have a combined MSP of 60% in the hardware and home improvement category with an average of 2.5 store visits by consumers.