Edmonton Valley Zoo takes a closer look
The Alberta attraction targets mothers and children with its new campaign.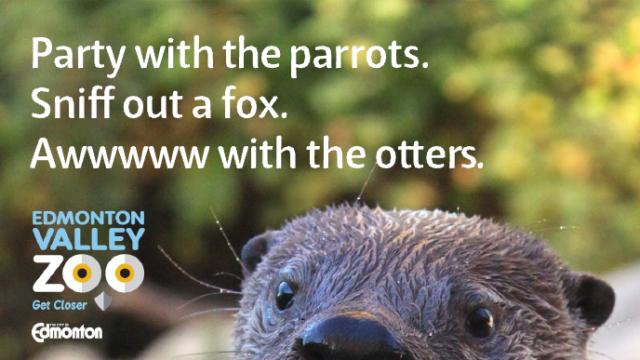 Edmonton Valley Zoo has closed the chapter on its elephant symbol, Elsie and in her place stands eight new sets of eyes, each with a call for Canadians to "Get Closer."
The Alberta zoo's new look is the brainchild of Edmonton-based Calder Bateman with the communications agency also on the media planning. It is being promoted through 30-second ads on radio stations across the province, digital billboards placed by Pattison, print ads in The Edmonton Journal, theatre ads in Cineplex and mirror ads in library and restaurant washrooms with body copy that reads, in tiny print, "We invite you to get closer."
The goal was to target moms aged 25 to 45 with children 12 and under. It's meant to show off the many different zoo inhabitants as well as to illustrate the changes, including a revamped entrance way and new exhibitions, that are currently taking place, says Kiri Wysynski, marketing and communications officer, attractions, City of Edmonton, Community Services.
In 2009 the City of Edmonton, which owns and operates the zoo, allocated $50 million in capital for it to use for restructuring the grounds.
"With the capital infusion and construction, it was a good time to revisit the zoo characteristics, what role it plays in the community and what the visitor experience should be," Wysynski tells MiC. "We wanted our logos to reflect the opportunity that guests have to get closer to a wide variety of animals in the zoo in a fun and engaging way."