Roots and Dockers drop 'em
The brands are launching a new line of pants with a public "pant drop and swap" this weekend.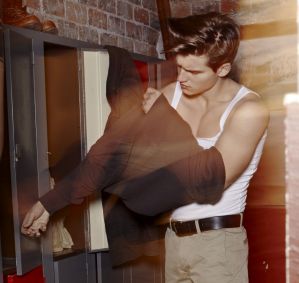 Dockers is taking a decidedly public approach to launching its new line of "Alpha" khakis. Partnering with Roots Canada, the brand is launching a "pant drop and swap" event this Saturday in Toronto, Halifax, Calgary, Montreal and Vancouver.
The Roots Canada and Dockers "pant drop and swap" are similar to events the apparel brand has held in Europe, and will be promoted through email blasts and across the brand's social media properties, Brett Anderson, senior manager of global publicity for Dockers, tells MiC.
Customers who visit the five participating Roots locations between 12 p.m. and 4 p.m. this Saturday will be asked to "drop" an old pair of pants in the front windows of the store, and donate them to Goodwill. In exchange, participants will be given a complimentary pair of Dockers' new "Alpha" pants, while supplies last, which they will have to model in the store window before they can take home.
The Dockers "pant drop and swap" will happen at the following Roots Canada locations: Toronto Flagship at 100 Bloor Street West, Vancouver at 1001 Robson Street, Halifax at Spring Garden, Calgary at Chinook Centre, Montreal at Centre-ville.