New rules for online advertising
A new framework aims to make consumers more aware of online behavioural advertising practices.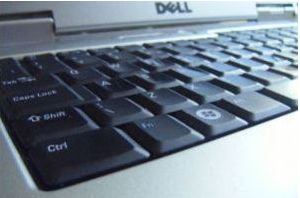 A coalition of eight Canadian advertising trade associations have announced a framework for self-regulation regarding online behavioural advertising (OBA) in Canada.
The new guidelines are a result of over two years of submissions, research and status updates to the Office of the Privacy Commissioner of Canada and are supported by Advertising Standards Canada (ASC), L'Association des agences de publicité du Quebec (AAPQ), The Association of Canadian Advertisers (ACA), The Canadian Marketing Association (CMA), The Canadian Media Directors' Council (CMDC), Le Conseil des directeurs medias du Quebec (CDMQ), the Institute of Communication Agencies (ICA) and The Interactive Advertising Bureau Of Canada (IAB Canada).
The framework is divided into four categories: Transparency, Education, Choice and Accountability.
Transparency says consumers must be notified immediately when the websites they are visiting are supplying them with online behavioural advertising. This is done via a small triangle icon placed on the OBA ads themselves, according to a press release from framework development organizer IAB Canada.
Education provides consumers with one-click access to web-based educational information about OBA, so they can understand the nature of the advertising and how and when their privacy is protected.
The new framework goes a step further than the ability for consumers to control cookies via their web browser preferences, giving them the choice to opt-out of OBA. New regulations say consumers who may not be familiar with how to change browser settings must be given a one-click access to full opt-out, should they wish to do so.
Lastly, the framework has an accountability program which ensures the opt-out preferences of consumers are retained over the long term. This is being developed using a variety of providers, as well as an independent consumer complaint mechanism in consultation with Advertising Standards Canada.