Consumer confidence down: study
The Conference Board of Canada reports negativity toward spending as consumer optimism takes another tumble.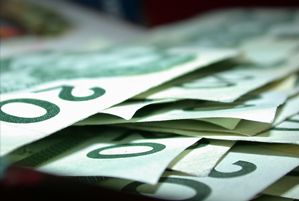 Consumer confidence is down by 6.6 points in August, making it the fourth consecutive month of decline in terms of how optimistic Canadians are about the state of the economy and their personal finances, according to a survey released by the Conference Board of Canada.
The phone survey, which was conducted in early August over ten days, included 2,000 participants across Canada, and asked questions relevant to consumers' current and future household finances as well as their attitude toward making major purchases.
Purchasing behaviour and financial outlook is at its lowest level since July 2009. The index is now at 74.7, with the highest rating (100) last recorded in 2002.
A vast number of participants (50.2%) feel that right now is a bad time to make a major purchase.
"The primary reason confidence dropped is due to uncertainty about future job prospects and unwillingness to make a major purchase," Todd Crawford, an economist at the Conference Board of Canada tells MiC.
"And this fits with on-going troubles with equity markets which threatens the wealth of consumers," he adds.
Only 23.1% of participants predict that their financial situation will improve, which is down 3.4% from the same survey conducted in July of this year.
British Columbia was the only province with respondents feeling more optimistic about the economy and their own financial situation, as it saw a 1.1 index point increase in August.
Atlantic Canada optimism fell by 12 points, the Prairies made an eight-point decline, Ontario fell by 4.3 points and Quebec by 12.7 points.