Lloyd Robertson brings in big numbers
The veteran newscaster's final broadcast with CTV National News was his most watched on record.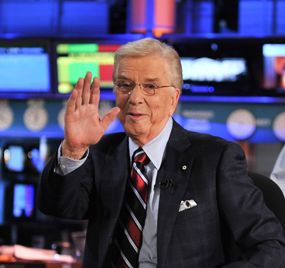 Veteran newscaster Lloyd Robertson's final show last Thursday was his most watched broadcast on record and the biggest show of the night, bringing 3.3 million unique viewers to the 11 p.m. edition of CTV National News, according to BBM Canada.
The CTV original documentary Lloyd Robertson: And That's the Kind of Life it's Been also won its 10 p.m. timeslot, with 1.7 million viewers.
Lisa LaFlamme took over the helm at CTV National News yesterday at 11 p.m.