Rogers Media bows out of Canadian Olympic consortium
The media group won't join up with CTV to bid for the 2014 and 2016 Olympic Games.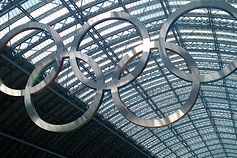 Take Rogers Media out of the running to bid for the 2014 and 2016 Olympic Games.
Rogers Media president Keith Pelley on Thursday said the media group was withdrawing from the Olympic Broadcast Media Consortium, which along with CTV, was expected to bid for the next available Olympic Games after their joint 2012 Summer Olympics Games broadcast.
In the end, Rogers Media chose not to exercise an option to remain in the consortium as a 20% stakeholder due to money concerns.
"As much as Rogers Media would like to continue being involved with the Olympic movement, scheduling conflicts, combined with our financial priorities, suggest that it's best for us not to be involved at this time," Pelley said.
CTV has held the remaining 80% interest in the consortium.
Rogers Media and CTV will deliver around 5,000 hours of coverage of London 2012 on multiple platforms.
From Playback Daily