Penguin and Canadian Living team up on cook-cast
The book publisher casts a wider net, and teams up with the magazine, for its first online book launch.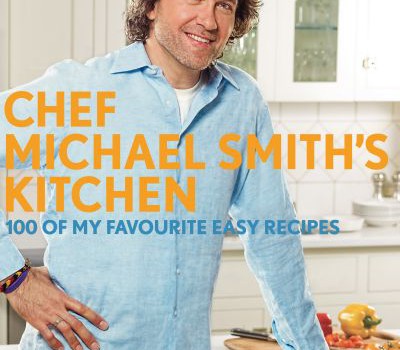 From culinary trainee to chef extraordinaire, registrants of Penguin and Canadian Living's live online cooking event will be found shuffling between keyboard and utensils as they interact and cook with Canadian chef, Michael Smith.
The first Canada cook-cast will go live at a culinary academy in Toronto on Sept. 22 at 7 p.m. and is being used as a launch pad for the chef's new book, Chef Michael Smith's Kitchen.
Inspired by AOL and Penguin's Home Cooking Day event with Jaime Oliver – in which the UK chef broadcast a 45-minute online cooking session in the comfort of his own kitchen – the book publisher wanted to execute a similar affair with someone of equal stature in Canada, Yvonne Hunter, VP publicity & marketing, Penguin tells MiC.
"When we have a book launch event in person we are only able to have that offer in a particular place at a particular time," she says. "This way we are able to extend it to everyone. It's interactive; they can participate in the event and communicate back and forth with Michael."
The cook-cast has been promoted in the Globe and Mail, with a full-page ad inside the newspaper directing people to sign up to watch the live event. After the first few days of running the print ad, 500 Canadians had already registered for the show, says Hunter.
The cook cast is sponsored by Intact Insurance and it is supporting the show by providing equipment to broadcast the event as well as gourmet cooking utensils to be given to the first 1,000 registrants, she says.
Partnering with Canadian Living on the event was an easy decision, says Hunter adding that several of the book publisher's authors previously worked with the magazine on its loyalty program, Advantage.