The future of metrics is social: Mixx Canada
Networked Insights account director says that to buy better campaigns, pay closer attention to social media.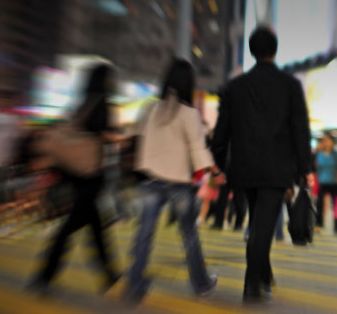 Yesterday's Mixx Canada conference, organized biannually by the Interactive Advertising Bureau of Canada (IAB Canada) closed with a talk from Toronto-based Networked Insights' strategic account director Sarah Thompson.
Networked Insights offers tools to brands – like Blackberry and media cos, including Starcom MediaVest in the US – which use social media to gather data which is more relevant and faster than traditionally used data, says Thompson.
Thompson tells MiC that with Canadians spending seven hours a month on social media, using what they are saying to tap into their interests is a no-brainer and can allow media cos to buy cheaper and smarter campaigns by looking for things like the next big TV hit, rather than the expensive show the network is pushing.
She used the example of Networked Insights' client, Blackberry, which was locked out of working with the NFL last year but ended up buying time on AMC's The Walking Dead for half the price it would have paid, based on social media intelligence insights on who was talking about the product.
"There is a lot of media buy waste, a lot of money that is being thrown at things by hoping and praying," she says. "Let's be a bit more efficient and a bit more informed. Let's optimize media dollars and start putting them in the right places. Media cos are missing a lot of consumer data right now, a lot of intelligence. People are speaking with their voices all the time. Instead of just monitoring it, let's start listening to it. Start acting on it."
Canadian media co staffers in the audience expressed concerns about using social media tools like the ones from Networked Insights to glean consumer insights north of the border, because of our smaller audience. Thompson says the information is there, it's just a matter of Canadian companies wanting to use it, noting that though she is based in Toronto, 90% of her work is currently done in the US.
"Media cos need to have the appetite to start questioning old methodologies," she says. "The lower use here might have something to do with Canada being a conservative country itself, we are typically the fast followers, not the first to adopt new methods."
Thompson says the key to getting Canadian companies onside with the social media intelligence tools is awareness.
"I think companies still see their social media involvement as having a social community manager, but they don't understand the amount of consumer data that is available about brands and products," she says. "I don't think they know that they can find out people who watch a particular show [about cake] really like cake, and talk about cake all the time online. And that they can find out about that information in real time. If you are looking at other data sources you are looking at data that was probably good two months ago, what is good right now? I don't know about you, but my tastes change all the time."