CTV launches with Lexus
The channel's new iPad app is being sponsored exclusively by the car co.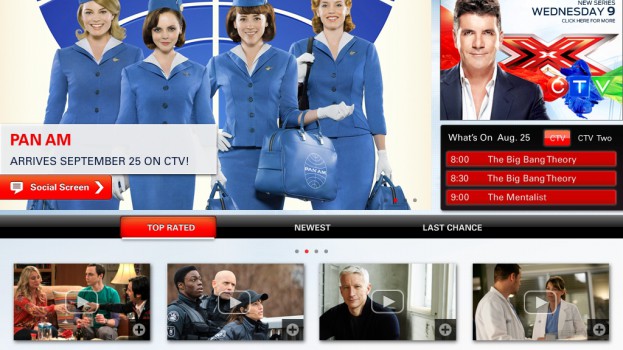 Bell Media has announced the launch of a social iPad app for its CTV prime-time schedule. The CTV App will feature a curated chat environment with tweets from its show's cast members and Facebook comments, acting as a companion during prime-time TV shows on the channel. It will also include on-demand streaming of some CTV shows, including new fall additions, like The X Factor and Whitney.
Lexus has signed on as the launch sponsor of the app for the first 13 weeks. The app was created in conjunction with Xtreme Labs, mDialog and Arktan Inc., Nancy McConnell, director of digital sales, Bell Media, tells MiC.
"It is a video-on-demand app which also has a social experience," she says. "The social part includes the ability for a viewer to enjoy a two-screen experience, to be watching TV while engaging with the app and learning about what's going on behind the scenes."
Lexus is activating its sponsorship on the app with pre-roll before the prime-time television shows and display ad units, with creative by Dentsu, says McConnell.
The app will be promoted through Bell Media's assets, including CTV, CTV Two and MuchMusic.