Jack Daniel's gets sweet
The whiskey brand goes digital and buys big for the launch of Jack Daniel's Tennessee Honey.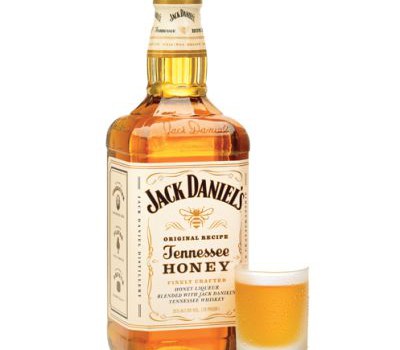 Brown-Forman distributed whiskey brand Jack Daniel's is launching its new product, Jack Daniel's Tennessee Honey with a big buy across Canada.
The honey liqueur made with Jack Daniel's whiskey aims to reach a younger and more female-skewed audience than its traditional product, Maureen Brekka, SVP and global managing director at Brown-Forman, tells MiC.
"The target audience is young adults, and a 50-50 male to female split, which is a shift from Jack Daniel's traditional 80% male audience," she says. "We are looking at this product to expand the Jack Daniel's franchise and get people who wouldn't normally be drinking it thinking about it. Particularly the female consumer."
In addition to reaching out to females, the brand is also going more digital-heavy with the launch to target a younger audience, says Brekka.
Online advertising, with creative by The Hive launched on Monday and will run until the end of October on English and French sites, including Canoe.ca, Msn.ca, TVA, TSN and UFC, says Brekka. The campaign also includes a TV buy on shows including  CTV's The Amazing Race and Citytv's Terra Nova.
The campaign, with media by UM, and creative by Arnold Worldwide has the tagline "A little bit of Jack, a whole lot of honey." The "King Bee" TV commercial, created in the US, features an animated tough-looking bee diving into a bottle of Jack.
"This campaign is unique for the brand because of the amount of digital it involves," says Brekka. "On Jack Daniel's we have [become] increasingly digital heavy in the past few months, with Tennessee Honey leading the way. We were the first brand to do a promoted tweet on Twitter. It helps to build the new brand since it skews towards millennials. Thinking of how the campaign will be seen by younger consumers and female in particular is something new for Jack Daniel's."