NBC cancels The Playboy Club
The show, which aired on Citytv in Canada, will be replaced next week with new programming.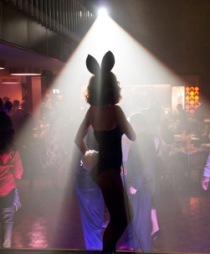 NBC is giving back its Playboy Club key.
In the first major-network cancellation of the fall season, the US network announced it was ending The Playboy Club just two episodes in, following disappointing ratings.
Here in Canada, the drama aired on Rogers Media's Citytv at 10 p.m., earning 485,000 viewers for its premiere episode on Sept. 19.
Rogers confirmed Tuesday that it will be replacing the series with Law and Order: UK, which debuted on the network last year.
NBC also announced, however, full-season pickups for comedies Up All Night, which airs in Canada on CTV Two on Wednesdays at 8 p.m. and Whitney, which airs on CTV on Thursdays at 8:30 p.m. after The Big Bang Theory.
From Playback Daily