Let The Morning Show begin
Launched yesterday, the Global news program debuts with a sweeping campaign.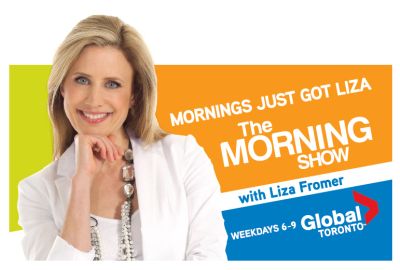 Global is pulling out several promotional tricks from its proverbial hat this fall for the launch of its news program, The Morning Show.
The all-encompassing campaign will run for the next four weeks, making a splash yesterday with street activities outside of the Global news studio on Bloor St. in Toronto. Free coffee was handed out by The Morning Show sponsor, McDonald's, as well as oranges branded with stickers promoting the show. To further create hype for the show launch, the channel placed a gatefold wrap around yesterday's Toronto Star.
Global will continue to promote the morning show through billboards, transit and streetcar wraps, online advertisements on sites including The Weather Network and the Huffington Post, as well as Post Media sites like The National Post, and through radio and promo spots featuring The Morning Show co-host, Liza Fromer. The creative shows the TV personality saving the day along with the line, "What's missing in your morning?"
The marketing campaign isn't revolving solely around the new program, Sherida German, senior director of marketing, Global News, tells MiC, but is also geared toward building the channel's position in the news landscape.
"Our news division is a big priority," she says. "They're investing a lot of money and they're really committed to making Global News a national powerhouse. There is a lot of new content being added to our news groups across the country."
The morning program, targeted at adults aged 25 to 54 and skewing female, will be looking at social media to find out what Canadians are interested in and want to talk about, says German.
"We didn't want it to be a traditional news format where there is a ten-minute wheel with news and weather," she says. "The whole idea is to have an unscripted and fresh, conversational approach to what is happening in the GTA and around the world."