RTOWN Communications to partner with Palmer Rogers Encore
The partnership will see the Frank Palmer-headed co provide RTOWN with business and financial management expertise.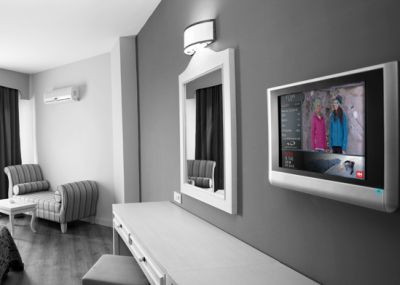 Vancouver-based digital media and marketing company RTOWN Communications has announced it is entering into a strategic partnership with Palmer Rogers Encore Ventures.
The partnership sees Palmer Rogers Encore Ventures, which is headed by Frank Palmer, chaiman and CEO of DDB Canada, and financial executive Mike Rogers, providing RTOWN with business strategy support and financial management expertise.
Palmer tells MiC a bulk of RTOWN's business is done through in-hotel room television advertising, an area which he says is growing because of guest interest.
"You have a captive audience that is interested in the message," he says. "About 80% of people go into their hotel rooms and turn the television on. When you go to a hotel you are interested in the events, what is going on, getting the information you need. We thought it would be a good investment for us…with franchise opportunities in multiple markets."
Comparing Palmer Rogers Encore Ventures to Dragons' Den, "but not on TV," Palmer says he was first approached to work with RTOWN about two years ago, and again recently through the company's president Tom Horler.
"We are raising money for development so they can expand and we taken on an active role in their advisory committee," he says. "I am in California and I have already gathered interest down here. Some of the smaller communities where newspapers are dying, people still need the news and they can get it on RTOWN. It is a medium where people are interested in watching for a limited amount of time."