Shaw Media re-ups Haven for Showcase
The FBI supernatural drama received an earlier third season order from SyFy in the US market.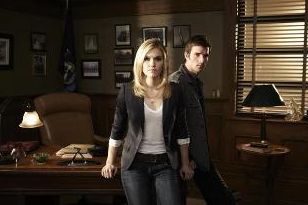 The SyFy/Showcase drama Haven from Entertainment One and Big Motion Pictures has received a third season order from Shaw Media.
The news follows SyFy earlier in the day indicating it has ordered another 13 episodes of the US-spawned series.
That US market announcement enabled Shaw Media to similarly indicate it will bring the series back to Canada for a third season on Showcase, to debut in 2012.
Haven, based on Stephen King's novella Colorado Kid and shot in Canada, portrays FBI agent Audrey Parker, played by Emily Rose, who solves a murder in the town of Haven, Maine, only to discover the town is a magnet for people with supernatural powers.
From Playback Daily