AddMirror expands its reflection
The Media City-owned company that places motion-sensor ads on washroom mirrors is increasing its network.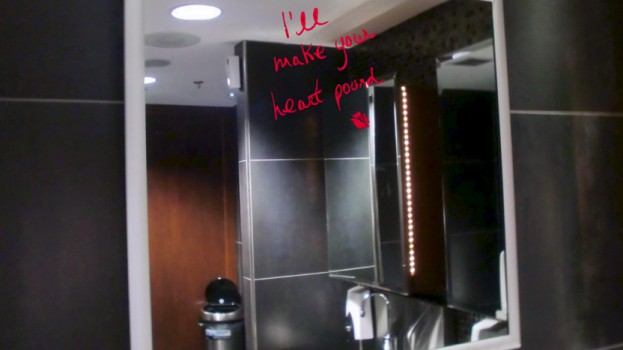 Media City-owned AddMirror has announced that it will be expanding its network from 200 to 500 ad platforms within the next two years in the Toronto, Montreal, Calgary and Vancouver.
With the platform, brands can place an ad on restaurant washroom mirrors which turns on when it detects motion in front of it.
Elliott Atkins, president of AddMirror Canada, tells MiC that the media co has worked with brands in the automotive (BMW, Volvo, GM and Ford), alcohol, cosmetics, finance and entertainment product categories.
"We provide a platform for creativity and we provide it where there is exclusivity," he says of the benefits of using washroom mirrors to advertise on. "It's exclusive because there is only one advertiser in that environment; they're not sharing the space or the time with anyone else. And because it's motion-sensor activated, when people walk into the bathrooms we deliver the message from start to finish," he adds.
He adds that people who see the mirror ads will go back to their table at the restaurant and tell their friends, which creates a viral element to the platform.
"It's not the same old thing that [consumers] are used to seeing. It surprises them and the creative, when done properly, is fun to talk about," he adds.