Nintendo sends Zelda fans on a hunt
In anticipation for the release of Zelda: Skyward Sword, the game developer launches a scavenger hunt using QR codes.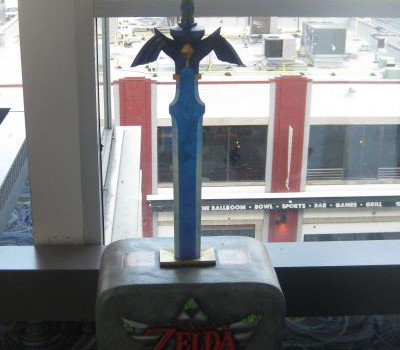 Who says playing Nintendo games is restricted to the couch and its adjacent monitor?
In its quest to bring the game developer's newest edition of Zelda to life before its launch, the brand has invited fans to scan QR codes found on Master Swords (a recurring and coveted object in the game series) to access a puzzle that provides additional information about the game launch. Media for the campaign was done internally, with creative by Vancouver-based We The Collective Design.
In keeping with the theme of the sword hunt game, the puzzle has been kept relatively hush-hush, Matt Ryan, communications manager, Nintendo of Canada, tells MiC, adding that only media have been given them to distribute to consumers on their sites.
"We haven't released a lot of information because we want the fans to figure it out and start talking in their online and social communities about it," he says. "It's a great way to build momentum and buzz for a short period of time until the game releases."
Installations of the swords can be found in cinemas in Montreal, Vancouver and Toronto, but only consumers in the latter will have the chance to play the puzzle game, says Ryan.
Zelda fans, which Ryan says are generally 12- to 24-years-old, are able to take their photograph with the sword in the other two cities.
He adds that the experiential stunt is relevant for Zelda fans since in the series they enjoy the kind of "fulfillment prophecy" that they get from solving puzzles.
On Nov. 7, Nintendo will reveal details about the pre-launch event.