CRTC rules against usage-based billing in internet ruling
The regulator proposes a dual billing system for third-party internet service providers based on flat rates or forecasted capacity.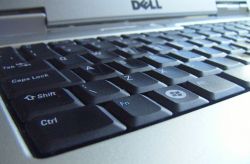 The CRTC has weighed in on Canada's usage-based billing debate for internet use by retaining choice for consumers when it comes to wholesale internet bandwidth sales.
The regulator in a decision released late Tuesday introduced a dual billing system for large telephone and cable companies to charge independent internet service providers (ISPs) for the use of their bandwidth networks.
The new wholesale billing system will be based on capacity.
Under the new regime, big phone and cable players like BCE and Rogers Communications will sell wholesale bandwidth to smaller, third-party ISPs on a monthly basis.
The indie ISPs will then need to decide in advance how much bandwidth they require to serve their retail internet access subscribers, and then manage network capacity until they choose to purchase more.
The alternative model is major phone and cable players continuing to charge ISPs a flat monthly fee for wholesale capacity, without accounting for how much bandwidth their customers use.
Significantly, the CRTC's ruling on internet billing deals with wholesale rates paid by ISPs, and not the thorny issue of online access rates paid by ordinary internet users who become bandwidth hogs when they use Netflix, YouTube and other U.S. digital platforms.
The CRTC last July held hearings on internet billing after BCE proposed that ISPs scrap their unlimited internet offerings to thwart so-called over-the-top U.S. digital players entering the Canadian market.
BCE later modified its stance on usage-based billing by indicating it would not charge ISPs according to a per-byte model, but instead would adopt a per-ISP model.
The separate billing plans the CRTC has now proposed aim to position ISPs to compete against major telco and cable players in offering internet access, and so maintain a marketplace for internet services.
The CRTC's capacity-based billing model will require the ISPs to step up their game to ensure that marketplace.
"Under the capacity-based model announced today, they (ISPs) will have to forecast their usage and plan accordingly," CRTC chair Konrad von Finckenstein said in a statement that accompanied the regulatory ruling.
From Playback Daily