Report: broadcasters to invest $618 million in indie TV shows by 2017
The Boon Dog report finds Canadian networks have steep obligations to commission homegrown programming after recent industry takeovers.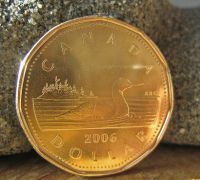 Canadian product integration opportunities, anyone?
After a spate of broadcast industry consolidation, Canadian broadcasters will invest a combined $618 million in Canadian indie TV production by Aug. 31, 2017, a research report from Ottawa-based consultancy Boon Dog Professional Services said Monday.
The production coin will come courtesy of tangible public benefits that flow from the recent acquisition of English-language TV assets, including the takeover of CTVglobemedia by Bell Canada, and acquisition of the former Canwest Global Communications Corp. TV assets by Shaw Communications.
The report tracks in all 15 benefits packages worth $884.8 million in total promised production expenditures, of which $266.5 million was spent by Aug. 31, 2010.
That leaves $618.3 million to be invested in indie commissions by Aug. 31, 2017.
The Boon Dog report indicates 84% of benefits funds will go to on-screen or "programming-related benefit initiatives," consistent with CRTC regulations, leaving the remaining 16% for non-programming related investment, such as infrastructure upgrades. Seventy one percent of on-screen or program-related funding considered in the report will go to developing and producing priority programming or programs of national interest.
The CRTC typically orders broadcasters to pay 10% of an agreed transaction price for an industry takeover towards showing public benefits, but just how much of the tangible benefits spending is actually poured into homegrown dramas and other scripted fare is often the subject of heated negotiations during CRTC hearings to consider takeover applications.

From Playback Daily