CRTC revokes licence for Toronto One and Sun TV
The regulator's move against CKXT-TV Toronto follows a request from TVA Group to rescind the broadcast licence for the conventional TV station.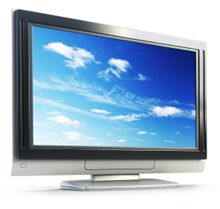 CKXT-TV Toronto, the conventional TV station that caused so much trouble for Craig Media, has had its broadcast licence revoked.
The CRTC on Friday granted TVA Group's request to rescind the broadcasting licence for the Toronto TV station, which was launched in fall 2003 by Calgary-based Craig Media, in a bid by the private broadcast giant to move eastwards from its 50-year-old western Canadian base.
Barely a year later, then Chum Ltd. acquired rival Craig Media for $265 million, and held onto the A channel TV stations and MTV, MTV2 and TV Land digital specialty channel licences before selling the floundering Toronto One license to Quebecor Media.
The Quebec media group later attempted to turn the must-carry (Category One) Toronto TV station, by now called Sun TV, into its 24-hour Sun News Network specialty channel.
But the CRTC wasn't playing ball, which forced Quebecor and TVA Group to negotiate carriage with individual cable and satellite TV operators for its upstart news channel, leaving the CKXT-TV licence in limbo.
The regulatory house-keeping also means Sun TV no longer exists as a Toronto conventional TV station, and has been replaced by the Sun News Network in Quebecor Media's stable of broadcast assets.
The Toronto conventional TV station licence also includes rebroadcasting transmitters CKXT-TV-1 Hamilton, CKXT-TV-2 London and CKXT-TV-3 Ottawa.
From Playback Daily