Staples makes rehearsing for a gift easy
To get consumers into its stores this holiday season, the retailer launches a TV campaign focused on its tech offerings.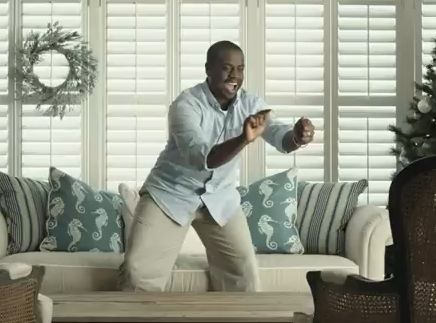 The holiday season is not exactly the most wonderful time of the year for an office equipment and school supply retailer, Sandy Salmon, director of advertising, Staples, tells MiC.
"We're not always the first choice for Christmas shopping, but we have a really good assortment of technology," she says of the reason why Staples launched a holiday campaign that focuses on its tech offerings such as tablets, smartphones and digital cameras.
And rightfully so, as Deloitte suggests in a recent study that the upcoming holiday season will benefit electronics retailers with 34% of Canadian respondents stating that they plan to purchase tech goods this year (up from 28% in 2010).
In the comical spot, a series of gleeful men and women are found rehearsing to receive a product from Staples, with some even miming out the scrolling and typing actions with their imaginary tablets and laptops.
The commercial, which will air during shows such as Glee, The Big Bang Theory and Hockey Night in Canada as well as on specialty channels including CMT, TSN, Showcase and Discovery, was created by MacLaren McCann with media by MediaCom Canada for an audience of adults aged 25 to 54, says Salmon.
There will also be radio spots on stations across the country starting Dec. 5, and a Staples holiday deals flyer will be sent out each week during the festive season, she adds.
"From a brand perspective, we are healthy. But [as] a Christmas destination store, we are not that place," says Salmon. "We have it all and we want people to know that for a business we can bring everything to your office, and now we want people to know that we can bring everything to the Christmas tree as well."