G98.7 FM kicks off its programming
The Toronto radio station invites sponsors to help it launch.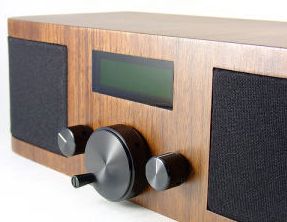 This week brings the official launch of G98.7 FM (CKFG) programming with opportunities for advertisers to help the GTA station get off the ground.
The urban adult contemporary radio station provides listeners with a mix of new and old R&B, soul, reggae, hip hop, gospel and smooth jazz music.
Programming highlights includes international and local sports coverage on Saturdays from 9 a.m. to 11 a.m. and on Sundays from 11 p.m. to 2 a.m. as well as a slate of Sunday talk shows including magazine-style Insight and a call-in show with topics on politics, health and finance entitled Grapevine. There is also a Gospel Morning Show airing every weekend from 5 a.m. to 9 a.m. featuring Grammy-award winner Carvin Winans.
The station reaches an audience of male (45%) and female (55%) Torontonians in the age range of 25 and 54. The average G98.7 listener earns a salary of $50,000+ and range from single trendsetters to married couples with children, according to the station's audience profile statement.
A representative at G98.7 FM tells MiC that advertisers can purchase a high-frequency two-week package that includes 80 promotional spots. The "I Helped Launch G98.7"sponsorship package consists of pre-produced spots about how the brand helped to launch the station.
There is also a "Founding Sponsor" package which includes the brand name being thanked by the station in 30-second promo spots during the first 60 days of the station launching.