andPOP.com goes Out to Lynch
The website is premiering a new online talk show, hosted by MTV and Much's Ian Lynch, targeted at teens and featuring audience integration via social media.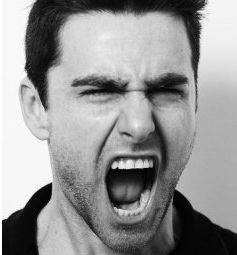 AndPOP.com is adding a new show to the site's original programming lineup launching Dec. 7.
Out to Lynch, hosted by Ian Lynch (MTV's 1 Girl 5 Gays and MuchMusic's Video on Trial) will stream live every Wednesday at 8 p.m from Toronto's Grace O'Malley's pub in the downtown area, and will feature celebrity guests and musical performances, with a focus on Canadian talent.
Cast members from Degrassi: The Next Generation are slated as the show's first guests on Dec. 7.
The show will be integrated with social media extensions like Twitter and Facebook so that audience members and online viewers can participate and interact with guests during the show.
Jordan Bortolotti, andPOP director of content and a main host for the site's streaming shows, who worked with Lynch to develop the show's concept, will produce.
Out to Lynch joins the slate of original programming already offered on andPOP's video network, which include This Week On The Internet (TWOTI), #FreshPressLive and Small Talk.
The 8 p.m. "late night" airtime is perfect for the andPOP demo, says andPOP president and CEO Robert Ostfield.
"andPOP is really targeted to the teenage audience," says Ostfield. "[8 p.m. is] when they're at home, when they're in front of the computer."
Ostfield says that while the shows are stored on the site for anytime viewing, the social media integrations are meant to encourage live viewing.
"We will be taking live tweets, messages from fans, and they can ask questions," he says. "One of the things we're considering is Skype video – so [there could be an opportunity for] live video chat."
He adds that they will also experiment with mobile live streaming, so that the show can stream from "pretty much anywhere" to the internet.
Live audience tickets will be given on a first-come, first-served basis to people who tweet at andPOP to get tickets.
Ostfield says that while they're targeting a 30-minute episode length, one of the advantages of a loose online programming format having room to play.
"If everything's going great and the guest wants to stay and the conversation is going well, we'll just keep running," he says.
Ostfield says they'll rely on social media and on leveraging both andPOP and Lynch's current fans to promote Out to Lynch.
"With our audience, if they like something, they share it," he says. For example, StumbleUpon is a huge source of traffic for us. We know if we get the secret sauce right – which is just basically creating good content – then the audience will come."
The site has, in the last two years, undergone a considerable expansion of its online video and streaming content and Ostfield says that video, for both the andPOP audience and in general, is the way to go.
"People like video. It's easier to watch a video than it is to read an article," he says. "And it's just more entertaining to watch something than it is to read something. Then, technology is allowing us to produce some really great content at a fairly low cost. So our cost of production is next to nothing compared to [in-studio network broadcasts]."
Sponsorship opportunities including title sponsorship, custom segments and product placements are available around the show, according to a company representative.
Photo: Ian Lynch
From Playback Daily