Canadians open to sharing personal info online: study
The KPMG study unveiled at the nextMEDIA conference looks at the growing number of Canadians willing to let advertisers track their online usage.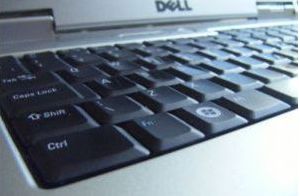 Day one of the nextMEDIA conference yesterday at The Carlu in Toronto gave attendees a first-hand peek into KPMG's 5th Annual Global Consumer & Convergence Survey.
In line with the theme of changing industry landscapes that was present in nearly every presentation given at the conference, the study looks at how consumers are increasingly adopting technology and digital business models.
Delivered by Yvon Audette, National IT Advisory lead for KPMG, the survey's key findings gave insight into commerce, stating that consumers the world over are more likely to purchase flights, electronics, music, books and videogames online than in a physical store.
Of the Canadian respondents, 72% said they prefer to purchase luxury goods in stores and 78% said that they are not likely to purchase food and groceries online.
Advertisers can take comfort in knowing that there is an increasing number of consumers who are willing to have their online usage tracked, and in cases where the user is asked to divulge personal information, they are more willing to do so if there are incentives. Sixty-two percent of respondents are either very or somewhat willing to allow the exchange of their personal information for free or cheaper content, up from 50% in 2008. In Canada, 47% of respondents are open to online tracking of information by advertisers.
Just over 80% of Canadian respondents do not pay for online content that they currently access. Only 2% of them are willing to pay for full access to a website, which is a significant drop from 16% in the 2010.
What's more, consumers are 15% more likely to accept online ads on their PC or laptop than on their mobile devices, and younger consumers are twice as accepting of ads than those over the age of 65.
With regards to social media, the survey reports that 94% of Canadian respondents spend time on social networking sites, with 21% stating that they dedicate more than two hours each day to social networking activities. A third of the survey respondents admit to being influenced by "fan pages" on social networking sites, and just under 50% of online users will look to a company website for recommendations and further information on a product or service.
The KPMG survey was conducted online (and over the phone in select countries) in late summer of 2011 in 31 countries. Up to 9,600 consumers were surveyed from the ages of 16 to 65 in each country.