MiC's Most Clicked 2011: MDC Partners win Target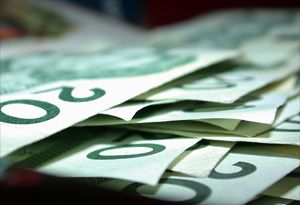 As 2011 comes to a close, Media in Canada is counting down the stories that got the most notice this year.
Our number four story of the year was the details behind how five MDC Partner agencies teamed up for a joint pitch which won them the account to handle Target Canada's launch north of the border in 2013.
Miles Nadal, CEO of MDC Partners, told MiC the win was the result of the first integrated pitch from the holding group.
"We are privileged to be associated with Target Canada's entry into the country," he said. "It is an important win with a phenomenal brand."
Other account win stories which got a lot of notice on MiC this year were:
Carat winning the media business for Target's launch into Canada was the second most-read account story of the year.
MediaCom Canada winning the Mobilicity media account earlier this fall was the third most eye-catching account win story for the year.
PHD winning the media business for Sony Ericsson comes in at number four.
And rounding out the top five most-read account stories of the year was MEC Canada's win for the media account with Dare Foods.
Check back with MiC each day this week as we count down the most-read stories on the site for the year.
Tags: Carat, Dare Foods, MDC Partners, MEC Canada, MediaCom Canada, MiC's Most Clicked, Moibilicity, PHD, Sony Ericsson, Target Canada