Citytv Revolution-izes its afternoon sked
Carol Cummings from Media Experts comments on the changing face of daytime TV as Citytv picks up ABC talk show The Revolution.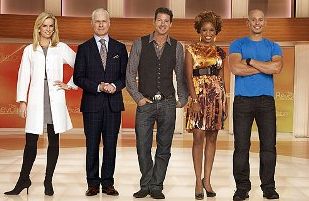 Citytv is adding to its daytime television roster with one-hour talk show The Revolution, set to premiere Jan. 16 at 2 p.m. and to air daily on weekdays.
Focusing on helping audiences with their physical and emotional well-being, relationships, home and personal finances, The Revolution will feature a panel of industry experts including Canadian fitness guru Harley Pasternak, design expert Ty Pennington (Extreme Makeover: Home Edition), fashion consultant Tim Gunn (Project Runway), New Jersey-based OB/GYN Dr. Jennifer Ashton and therapist Dr. Tiffanie Davis Henry.
Citytv has been re-airing CityLine in the 2 p.m. slot (it first airs at 9 a.m.). In the new lineup, The Revolution will be sandwiched by another new daytime talk show, ABC's The Chew at 1 p.m., and General Hospital at 3 p.m.
At 2 p.m., The Revolution goes up against Steven and Chris on CBC, The Talk on Global and The Ellen DeGeneres Show on CTV.
With the decline of soaps, nets have been reformatting their afternoon skeds to include talk television shows to fill the daytime drama void, but changing viewer habits have created a challenge for programmers and media planners alike, says Carol Cummings, director of television services at Montreal-based Media Experts.
"Ratings in fringe times, particularly daytime, are few and far between, and continue to decline," says Cummings. "Although this show seems 'viewerworthy,' it will not increase the time period potential, but rather shift around the already existing ratings (or fractions of ratings) within the 2 p.m. to 3 p.m. timeslot. Ellen and The Talk will continue to dominate with the few viewers that are watching. I think this show is more apt to attract viewers on alternative platforms such as iPad, iPhone and iPods as the subject matter is more suited to 'people on the go,'" she says.
From Playback Daily