Livedress snaps up an app
The social network platform has launched an iPhone app with opportunities available for branded content and sponsorship.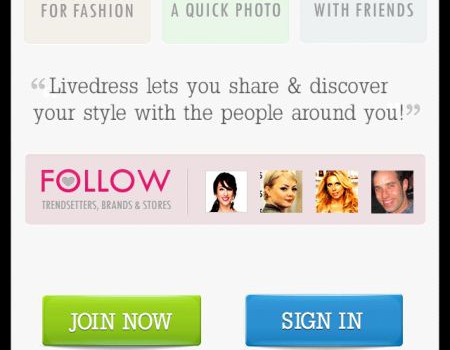 Livedress, a social network for fashion enthusiasts, has launched an iPhone app that lets users share photographs of their favourite styles while on-the-go.
On the app, Livedress is offering brands the opportunity to promote through branded content in fashion-themed videos produced by the company, Livedress PR manager Marcy Howe tells MiC. In previous years, the company has produced viral videos for brands including Skintimate, Winners and Cougar with products featured in each video. Howe says that each video they produce typically reaches 30,000 to 50,000 viewers.
Brands can also sponsor styles on the app, with the placement of prominent name-tag ads highlighting a featured style, she adds.
Both online and mobile platforms provide a place for passionate shoppers to share what they consider to be stylish and inspirational. It also allows them to chat with friends in their Livedress social circle about their looks and fashion insights.
The target audience for the site is fashion-forward women, age 18 to 34 and their average household income level sits at around $50,000, Howe says, adding that there is a secondary target audience of women age 25 to 49 with a slightly higher household income level.