On the MiC with James Stewart
The Geneva Films director and producer talks to MiC about the London Olympics and glasses-free mobile 3D ahead of his Ad Week presentation.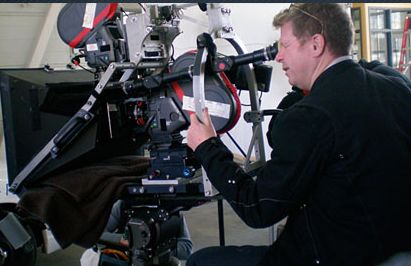 James Stewart, director and producer with Geneva Films, has shot 3D films and commercials for brands including Lexus and Sprint. MiC caught up with him ahead of his Ad Week talk this Friday to discuss 3D in 2012 and who should be using it.
What is going to be the big story with 3D in 2012?
3D is coming to mobile and tablet glasses-free. It has been pretty widely accepted in cinemas and is happening in TV and gaming in the last year, but for 2012 the story will be mobile and tablet glasses-free 3D. Mobile is a pretty exciting area for all advertising, so for 3D content to be there via the web or YouTube is pretty exciting.
I think 3D in advertising is just going to continue to grow. The London 2012 Olympics are being broadcast in 3D so that is going to generate a lot of advertising and the movies are continuing to generate a lot of advertising [as well]. There are some pretty huge 3D movies coming out this year like The Hobbit and Titanic is being re-released in 3D. That is driving cinema advertising, and in the US Discovery and ESPN have 3D channels, so that is pushing it forward on TV primarily with sporting events.
The London 2012 Olympics will be broadcast in 3D on NBC and BBC, no word yet from the Canadian broadcasters if they will also do 3D. We are currently quoting projects and talking to a lot of people around the games.
Which brands are the best fit for 3D advertising?
I think if visual storytelling is a big part of your campaign, then 3D would be a good fit for it. If you're running a big, national campaign that will be in front of sporting events then it is a good fit.
The 3D mobile thing is also starting this year. YouTube has a 3D channel and viral content is also happening there this year. There is still a huge opportunity to be first in the space for 3D advertising.
What is the biggest misconception the media industry has about 3D?
I think the biggest misconception from media buyers and planners is that 3D isn't widely accessible and there aren't enough eyeballs. If you go onto the 3D YouTube channel, the videos are getting millions of hits. Certainly cinema advertisers believe in 3D, because it connects with the audience in a much more visceral way.