Traditional media on top of consumer minds: study
The Canadian Council of Public Relations Firms (CCPRF) reports that Canadians will turn to traditional media before social media when researching products.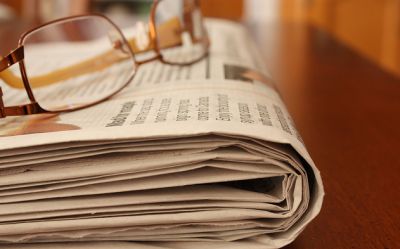 Canadians across the country favour traditional media sources when researching products prior to purchasing, according to a report from the Canadian Council of Public Relations Firms (CCPRF).
The results of the organization's latest "Impact of Influence" study, which polled 1,014 Canadian adults and was conducted by Angus Reid/Vision Critical, shows that the majority of respondents opt for product and service reviews and information from newspapers (86%), TV (83%), radio (78%) and magazines (73%) before shopping.
When it comes to using social media, blogs are most likely to be used in pre-shopping rituals with 29% of respondents saying that they use the platform to consult about products before purchasing. Facebook sat below with 21% of respondents saying that they would seek advice from their social network. Twitter was the least favourite go-to source with 15% saying they would use it for research.
However, 68% say that they would visit a company website before any social media site.
Interesting to note, when a blog and a traditional news report (magazine or newspaper) offer contradictory information about a product or service, the average Canadian is more likely to trust the word of the latter media (32% for traditional as opposed to 13% for blogs).
According to the report, there is an exception to the pre-shopping research with self-identified "influencers" who claim that they would believe information from a blog (21%) over traditional media (13%). Within that group of influential consumers, 62% of them say that they visit their favourite store online in order to stay in the know.
When the report is split between Canadian youth (age 18 to 34) and their elders (55 plus), there is a noticeable difference in opinion with regards to the most influential media source.
Blogs are considered to be a top research source among the younger audience (38%), while only 16% of the older generation feels the same way. The same goes for YouTube where 27% of the young adults will use the platform for research as compared to 15% of the boomer market. There are also more young adults (23%) that will look for information on a company's website than those aged 55 and older (10%).
Additional findings from the CCPRF "Impact of Influence" report include:
National and regional insights:
- Social by nature: a full quarter of all Canadians (26%) report using smartphone apps regularly; a full 58% of Canadians report being active on Facebook, and almost one in three (27%) report reading blogs regularly.
- Recommendation-addicts: more than half of all Canadians (55%) rely on in-the-know friends, family and colleagues to get the scoop on new products or services. Interestingly, Quebecers were least likely to report seeking out recommendations from their social circles though at 49%.
- Brick versus click: 62% of Canadians will check out their favourite brick and mortar stores to discover new products and services, while 52% will visit their favourite store's website.
- The company website is not dead yet: 68% of Canadians cited company websites as one of their top credible sources of research information when contemplating purchasing decisions.
Battle of the sexes:
- Facebook versus YouTube: women are significantly more active on Facebook than men in Canada (64% versus 51%) and in contrast men are more active on YouTube (54% versus 43%).
- "YouTubing" for that new product fix: almost one in five Canadians (18%) say they browse videos on YouTube to stay up-to-date on new products and services.  Of this group more men than women (54% versus 46%) report doing so routinely.
- The online news reviews: Canadian men are significantly more likely than women to routinely read or watch their news online (89% versus 68%).
- Men's domain – online shopping: whereas half (50%) of Canadian men report routinely shopping online, only about one in three Canadian women (35%) report doing the same.
- Who is the app-addict?: Men are more likely to routinely use smart phone apps versus women at 31% versus 20%.
- Following media personalities: interestingly, men were considerably more likely to report following their favourite media personalities through their blogs versus women to be in-the-know about new products and services (15% versus 9%).