Glam Media expands
The media co has partnered with a French lifestyle site to reach audiences in Quebec.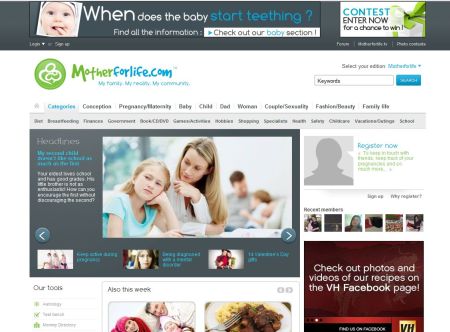 Glam Media Canada is making inroads with online publishers in Quebec by partnering with French Canadian publisher Mamanpourlavie.com and its English-language counterpart Motherforlife.com.
As it targets the family and parenting verticals, Mark Boxer, VP of Glam Media Canada, says that Canadian and international advertisers were demanding a combined solution to reach Canada's two major language markets.
"We always had French Quebec on our radar, and French language publications are of extreme interest to national advertisers," Boxer said.
"And more foreign advertisers are looking for solutions in both languages," he added.
Mamanpourlavie.com will be an affiliate partner to Glam Media Canada, as the U.S.-based vertical media giant continues signing up new partners going forward.
Since entering the Canadian market, Glam Media Canada has run brand engagement campaigns for Canadian brands through its lifestyle, family and community content verticals, and currently reaches around 9.1 million monthly unique visitors, according to comScore.
Mariane Chenail, publisher and founder of Mamanpourlavie.com, said in a statement that the tie-up with Glam Media Canada would "maximize our brand visibility from coast to coast."
The lifestyle site, which targets a female demo, doesn't shy away from issues like sexuality and pregnancy, reflecting a liberal tilt in Quebec.
Boxer adds Quebec has its own star system, which is reflected in unique entertainment content, and locals spend more on cosmetics and other consumer products than in the rest of Canada.
"It's important for them to feel good. They have a little more joie de vivre," he insisted.
And given that uniqueness, Glam Media Canada won't be translating much English content for the Quebec market.
"We plan on working very closely in tandem (with Mamanpourlavie.com) to create specific French language opportunities. It just doesn't work to translate from English to French," Boxer said.