Cineplex Q4 earnings rise, despite falling theatre attendance
Media revenues jumped to a new high for the year, which saw the launch of interactive ads through TimePlay.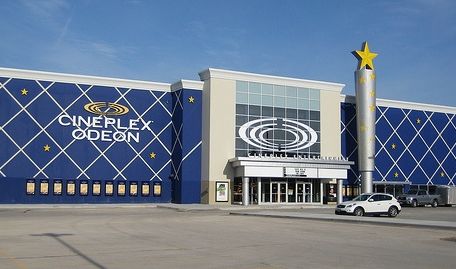 Fewer Canadians went to the local multiplex in late 2011.
But that didn't stop exhibition giant Cineplex from racking up profits.
Toronto-based Cineplex on Thursday saw fourth quarter earnings rise to $10.9 million, compared to $4.4 million in 2010, on revenue of $241.7 million, just 0.5% up on a year-earlier $240.6 million.
Higher concession sales and record media advertising revenue helped Cineplex overcome theatre attendance of 15.1 million visits during Q4, down from the 15.7 million customers in the last three months of 2010.
Media revenues jumped 11% for the year, to $91.2 million. The company also launched TimePlay in 2011, allowing for interactive on-screen advertising opportunities.
Despite box office revenue dipping 3.2% to $133.7 million during the latest quarter, box office revenue per patron was up to $8.87, compared to a year-earlier $8.79.
"The fourth quarter of 2011 lacked a blockbuster with the wide demographic appeal of Harry Potter and the Deathly Hallows Part 1, which contributed to the decreased attendance period over period," Cineplex said in its results issued Thursday.
But the exhibitor, which remains ever vulnerable to the vagaries of Hollywood's movie pipeline, has been digitizing its network and adding Imax, 3D-enabled theatres and premium spaces like the UltraAVX auditoriums to secure premium ticket prices from Canadians that do visit the local multiplex.
During Q4, premium-priced movie viewing accounted for 30.2% of box office revenues for Cineplex, a percentage predicted to grow in the future as the circuit keeps adding digital screens nationwide.
From Playback Daily, with files from Val Maloney