Nelvana spins with Toys "R" Us
Corus Media's children's entertainment division has partnered with the retailer for a countrywide in-store Beyblade tournament.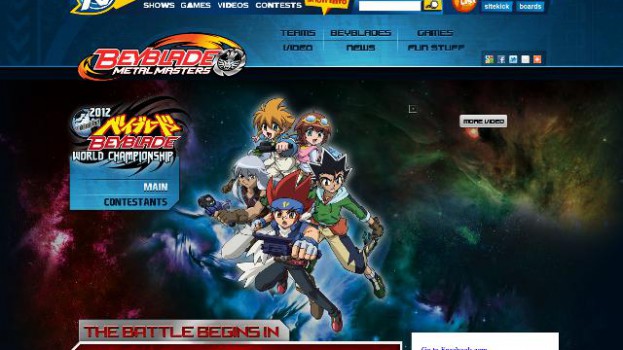 Nelvana Enterprises, an international division of Corus Entertainment that specializes in producing children's animation, has partnered with Toys "R" Us to create live in-store battle tournaments for its Beyblade franchise.
Beyblade is a Japanese manga series based on a group of kids who team up and compete against each other using Beyblade spinning tops. The animation series airs on YTV every Saturday at 11:30 a.m. and additional episodes can be found in the video section on YTV.com.
At the tournaments – which are being hosted at store locations across Canada on Feb. 25 – kids will battle with the spinning tops to be entered into a draw to win a flight and stay in Toronto where the 2012 World Beyblade Championship is being held exactly one month later.
Over 2,300 kids, between ages eight and 13, are expected to participate in the tournaments, with 32 spots per store.
The world championship is making its debut this year and youth from 25 different countries will gather to compete at the March 25 battle held at the Corus building in Toronto.
Laura Baehr, VP, marketing, kids, family and international at Corus, tells MiC that the core theme of the current Beyblade series (Metal Masters) is of a world championship and that conducting live tournaments like this really helps to bring the show to life.
"The focus of the world championship is definitely international, but because it's happening in Canada we had an opportunity to exploit it a bit more and the Toys "R" Us program was a perfect initiative," she says, adding that the objective of the tournaments and championship is to build the brand as a whole, beyond the TV show or the spinning top.
There will be ads on the Toys "R" Us flyers to create excitement for the games as well as 10-second spots on YTV featuring the Beyblade merchandise, and banner ads on the YTV website which direct viewers to the Toys "R" Us site to find out more about the product.