CTV Two acquires Fashion Star
The reality show for wannabe fashion designers launches this March.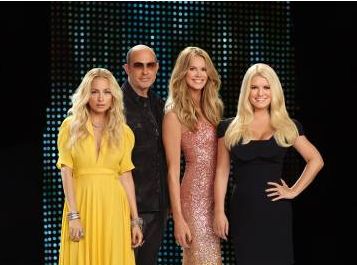 CTV Two has announced the acquisition of NBC's reality series Fashion Star, launching Tuesday, March 13 at 9:30 p.m.
The show, which is executive produced and hosted by Elle Macpherson, also features Jessica Simpson, John Varvatos and Nicole Richie mentoring aspiring fashion designers as they compete to win a multi-million dollar prize to have their collections sold in American stores.
Fashion Star starts with a 90-minute premiere episode on March 13, and continues the following week with one-hour episodes at 10 p.m. on CTV Two. Encore presentations of the show will be broadcast on Monday nights at 9 p.m. on MuchMusic starting March 19, following the premiere of Pretty Little Liars.