Manitoba Telecom Systems dresses up
Targeting female shoppers, the telco has partnered with Fashion Frame to launch a campaign in Winners change rooms.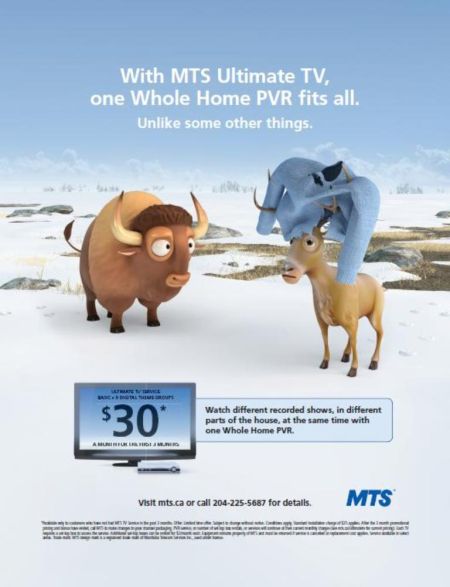 Ardent to reach high-income female shoppers, Manitoba Telecom Systems (MTS) has partnered with Zoom Media's Fashion Frame division and placed advertising decals in Winners stores across the Prairie province.
The campaign, which launched on Monday, was planned by Jungle Media using creative from Dare Vancouver and communicates the company's Whole Home PVR offering, Martyne Rioux, VP, Fashion Frame tells MiC.
The animated artwork will be placed on 33 x 43 centimetre boards in male and female change rooms of six Winners stores, she says, adding the telecommunications co target is women between the age of 18 and 54 in the western region.
While a typical time line for the indoor space campaigns sits at about four weeks, says Rioux, MTS chose to triple it, claiming the retail space with its creative for the next 12 weeks.
Rioux said in a Zoom Media release that the Prairies have a limited supply of indoor media space, which is what prompted the Fashion Frame division to expand its offerings to the region, providing brands with a fresh fashion environment that can reach both male and female target audiences.