Canada's Smartest Person to quiz in real-time
Viewers can test their smarts through social media in the lead-up to the March 18 premiere, and play along with the show challenges during the broadcast.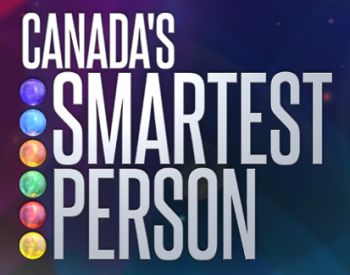 Tapping in to Canadians' competitive sides, Canada's Smartest Person is looking to get viewers involved in a versatile battle of wits with social media and mobile extensions.
The How Are You Smart? Facebook test, which went live on Tuesday, is an intelligence assessment quiz through which users can discover their "intelligence identity," share it on social media platforms, and invite others to take the test, as part of the lead-up to the March 18 premiere at 8 p.m. on CBC.
On the eve of the two-hour special, viewers will be able to play along with the show's challenges in real time either online or through an app (for Apple iOS devices) and  see how they measure up to the four contestants.
The four contestants vying for the Canada's Smartest Person title through a series of challenges that test the six areas of the Theory of Multiple Intelligences are Hamilton Tiger Cats offensive linesman Peter Dykowski, high school science teacher Dr. Marshall Carroll, 23-year-old student and gamer Laura Suen, and spoken word poet Greg Frankson.
Comedian Gerry Dee has been tapped to host, and viewers can also expect a lineup of guest appearances from Arlene Dickinson and comedians Naomi Sniekus, Matt Baram and Sean Cullen.
From Playback Daily